About Us
Thank you very much for visiting our website and learning more about McCambridge Sales Consultancy.
In 1998 Susan McCambridge was a Major Account Sales Executive responsible for selling multi-million pound outsourcing contracts with responsibility for everything from closing the contracts to identifying potential new market opportunities.
I saw an opportunity to both provide consultancy to companies and also to outsource parts, or all of the sales cycle activities of Strategic Sales Executives. The company - McCambridge Sales Consultancy - was established and has grown to encompass all aspects of the sales-cycle.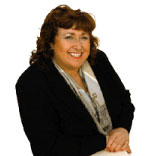 I would very much welcome an opportunity to outline our service in more detail and invite you to call me personally on 07867 785824.
Regards, Susan McCambridge
Testimonials
Our work with Susan has given us space to think, time to explore ideas not previously considered, and the opportunity to develop a follow-up strategy on those ideas. Susan kept us accountable and focused on our plans and actions. We have seen immediate bottom-line results and are delighted to recommend her services to anyone prepared to be challenged.